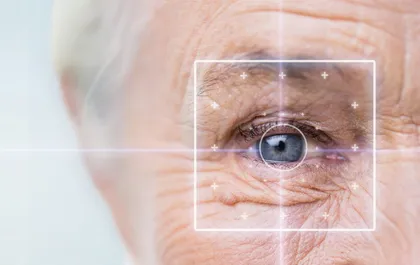 Your eyesight is a valuable gift, and it's important guard yourself against vision loss and eye diseases. Part of this includes getting routine eye exams. At Vision City of Lake Worth, located in Lake Worth, TX, our team can help. we offer routine eye exams in addition to a variety of other optometry services. Our professionals pride themselves on learning your lifestyle preferences, health conditions, and vision needs. In that way, we can offer services that suit your needs.
Our team is led by our optometrist, Dr. Trina Lieske. She provides a full range of personalized vision care services, such as comprehensive eye exams, routine vision tests, dry eye management, advanced management of ocular diseases, contact lens fittings, and pediatric eye care.
Services We Offer
An eye exam involves several aspects, apart from updating your prescription. We will begin an eye exam by reviewing your medical history and gathering relevant information about your eye health. After that, we will perform an exam to determine your eyes' current health status. In particular, we will try to assess your depth perception, how well you follow a moving object, the extent to which your eyes work together, and your visual acuity.
As part of a comprehensive eye exam, our optometrist will examine your eyes for signs of eye diseases contributing to vision loss. Most eye illnesses, including cataracts, macular degeneration, glaucoma, and diabetic retinopathy tend to affect the retina. They will not show any signs or symptoms until they reach a stage where they cannot be reversed. Therefore, by visiting our clinic, we can help detect them early so that you have a better chance of preserving your vision.
If you need corrective eyewear, Vision City of Lake Worth is here to offer you a variety of choices. We can determine your prescription for eyeglasses and determine if you are a candidate for contacts. We offer a variety of contact lenses and specialty lenses. We can find lenses for you if you are hard to fit for contacts due to an eye condition. We also offer Ortho-K lenses, which are worn at night to gently reshape your cornea.
By visiting our clinic, you can learn more about the conditions that our eye doctor will screen for, the advanced technology that we use, expectations during the first appointment, and special considerations that we offer for pediatric eye care.
Book Your Appointment Today
In order to maintain your vision and eye health, it is important to get regular eye exams. At Vision City of Lake Worth in Lake Worth, TX, we offer eye exams and can diagnose and treat a range of eye or vision conditions. Our optometry team can provide you with individualized eye care. To learn more about our services or to schedule an appointment, call us today.